Today, many styles are seen on the streets, at conventions, in movies, on TV series and even in video games, and it's as if they've been there forever. This is exactly what happens with the steampunk genre. However, even if it is a fairly recent genre, it has a lot of history.
What is Steampunk, what does it mean and what is its history?
Many people don't know what the steampunk movement is or what this style is. It could be said that this genre was born between 1960 and 1970 , when a large number of works with the same retro style characteristics were published, especially by authors such as HGWells and Julio Verne .
However, the term as such was not coined until the 1980s , by writers known for their cyberpunk works. One of these authors, to whom the term is associated, is KW.Jeter , who tried to find a term to unify the works of Tim Powers, James Blaylock and those that he himself had written. These works, respectively entitled The Gates of Anubis, Homunculus and Morlock Night , had in common the fact that the fiction was found on the stage as a 19th century city, but with a speculative fiction in terms of technology which includes gadgets and gadgets from future eras.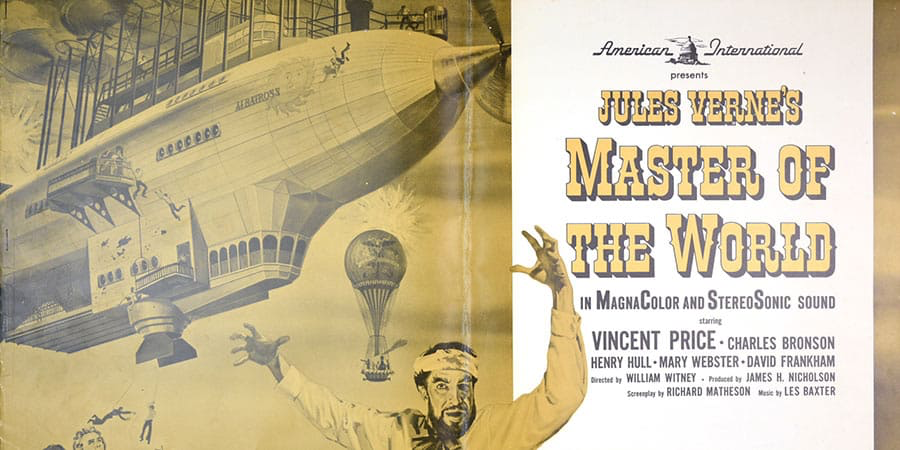 But what exactly is the definition of steampunk? On the one hand, it is necessary to separate the two words that make up this aesthetic. Steam is the term used to indicate steam , while punk is an artistic , literary and ideological expression that arises from the awakening of punk music in the mid-seventies. Thus, we could say that the characteristics of the steampunk genre are intended to mix the eras of the beginning of industrialization, including steam engines (although there are many works that have been introduced into the genre and do not do such a thing) with this urban tribe and musical movement.
All works cataloged in the steampunk style are usually characterized by an anachronistic technology, with futuristic inventions imagined by the visionaries of their time. All seen from a Victorian or retro perspective through culture, art, fashion or architecture.
Steampunk fashion in film culture
Even if literature was the great forerunner of this retro aesthetic , it could not have spread so far without the help of cinema. If you look closely in the cinema, you will find old films from the 50s and 60s that already alluded to this style, such as A Devil's Invention or Master of the World .
In animation, it is an aesthetic that has been treated a lot, having a great reference in Hayao Miyazaki's The Castle in the Sky. Although this film had a great presence and deep roots, it wasn't until 1999 when aesthetics gained strength in the steampunk genre, with the film Wild Wild Wild West, inspired by the western world.
They would end up following a large number of other films, including the animated film Metropolis, based on the work of Osamu Tezuka, The Golden Compass, The League of Extraordinary Men, The Golden Compass, Atlantis … Thanks to this type of cinema, the The steampunk aesthetic was increasingly defined, and so people began to take an interest in steampunk aesthetics and to buy some accessories and objects of this kind.
The Steampunk style in cartoons
In cinema, steampunk fashion has always been present both in terms of clothing and architecture, but it seemed to many that it was not always possible to "show" it in all its splendor. That said, many animated series have been commissioned to demonstrate, in all its glory, what a steampunk universe can be.
In American animation, a good example is the series Avatar: La leyenda de Aang (Avatar, The last airbender), in which we are shown an advanced culture in spiritual but not technological matters, made exception for some small inventions. It was only in its sequel, The Legend of Korra , that steampunk culture could be seen in all its glory. Other series that could be cataloged as such are He-man and the Masters of the Universe, as well as their female version, the Thundercats or the Swatcats .
However, where this style was most successful was in Japanese animation. It is not strange to see a good representation of the steampunk universe, which shows civilizations that are not too advanced in terms of life, but technologically. A good example is the Escaflowne Vision series, in which the story is based on an almost medieval fictitious universe, but in which they are able to use ships and steam engines for their battles.
It is not the only one of its kind, because over time dozens, even hundreds, of souls based on this vintage style have appeared, such as Steam Detectives, Last Exile, Fullmetal Alchemist, Seven Samurais, Code Geass or the latest Castlevania series from Netflix . This led to the launch of a large number of steampunk accessories on the market.
Steampunk aesthetics in the world of video games
Clearly the great influence of this fashion within other artistic currents was not going to leave aside the world of video games. A typical saga that includes this type of style in its games is the Final Fantasy saga , which shows a medieval but technologically advanced society, with steam boats, robots and very fast transport vehicles, impossible for that time. The same goes for the Dragon Quest franchise, from the same company, which, although they tend to bet more on a representation faithful to the time, it is not strange that they try to incorporate some elements of the genre into their video games.
They are not the only ones. The advancement in gameplay and the graphic quality has given rise to different sagas and deliveries focused on this pre-industrial aspect, such as the popular Bioshock trilogy, The order: 1886, Machinarium or Epic Mickey .
But not only in more recent games, but also other older ones have worked with this genre, such as the saga of the Syberia (which still uses it), the saga of the Wild Arms video games or the popular video game of the Rayman platform, especially in its most recent versions.
It is a genre worked with great care where the skin is not lacking as the main material in the clothing of the characters, as well as gadgets and metal accessories such as compasses and other gadgets. These video games do a lot in the face of deliveries that usually bet on a totally futuristic society. However, it is difficult to introduce and is often left for long stories, especially within the RPG genre.
Buy your Steampunk items here
The growth of this genre in the various artistic factions has led him to become a fashion with an overwhelming following. However, it is not easy to find a steampunk online store where you can buy steampunk clothes.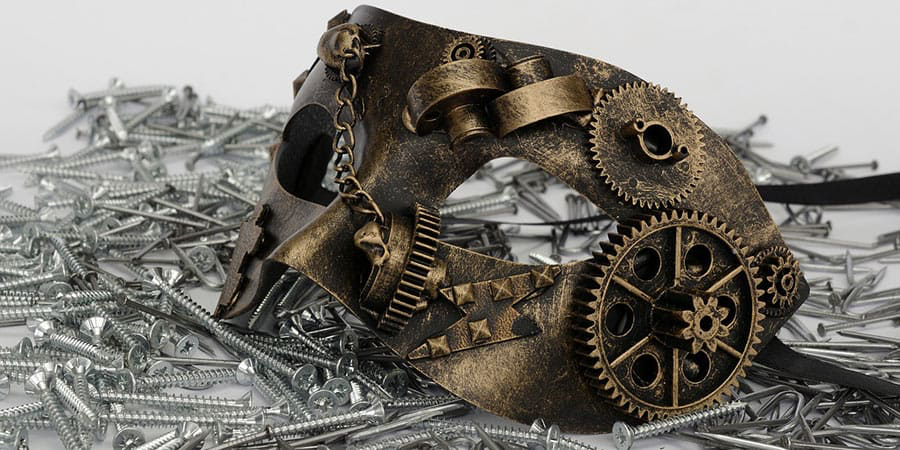 But what is this fashion like? First of all, its appearance should not be confused with fashions such as Gothic, lolita and kodona . It is a style that combines modern style with Victorian and Edwardian styles. It doesn't want to be terrifying and dark, but rather beautiful and elegant. With futuristic touches in the clothes but at the same time with vintage cut metallic motifs that give it a unique touch.
And it is that the steampunk complements are retro and vintage cut accessories but at the same time modern and advanced in their time. Thus, a person who dresses like a 19th century nobleman can wear a bracelet perfectly on his wrist that works like a mobile phone, PC or music player. A mask with a large number of useful devices for battle or a disintegrating gun of atoms.
How is Steampunk fashion for women?
The offer of our online store in terms of women's clothing has become a point of reference, that is, quality but cheap products that give women an elegant but adventurous and dangerous look.
Dresses that can be partially torn and worn, which can be elegant to give an adorable touch, or with a leather corset and metallic details to emphasize the feminine attributes. Most of the items in this genre are based on large film productions, but over time the imagination of the modern woman has given different versions to this type of clothing.
Of course, steampunk objects should not be missing to give it a more exotic touch, such as umbrellas, handkerchiefs, masks or weapons with very curious and complex shapes.
How is Steampunk fashion for men?
For men, steampunk fashion has a wide range of pieces from the Victorian and Edwardian era: from shirts to tight pants, high boots, top hats, jackets of dust … the use of retro-inspired military-inspired clothing is quite common , letting yourself be carried away by the character you want to emulate.
When it comes to archetypes, it's not much different from women's steampunk clothing, with a few exceptions. Since it is based on a somewhat "special" time, the man can be adventurous, aristocratic or hunter, while the woman must seem fragile, even if fearful .
In addition to all this, there are some steampunk objects, easy to find with discounts, such as very cheap vintage gadgets and accessories, as well as some creations designed to be useful in adventures, such as small robots, weapons, swords, masks , armor or propulsive backpacks. Of course, there is no shortage of everyday things, such as pocket watches or aviator glasses.
The growth of Steampunk fashion thanks to festivals
For many, dressing like this is just a poor joke of nature. However, over the years, conventions have emerged that focus exclusively on this genre, although many people dress with this type of clothing for any convention.
This demonstrates the growing fame of the steampunker genre, as well as its various successive subgenres among amateurs.